Back to Shop
Cannibales et Vahinés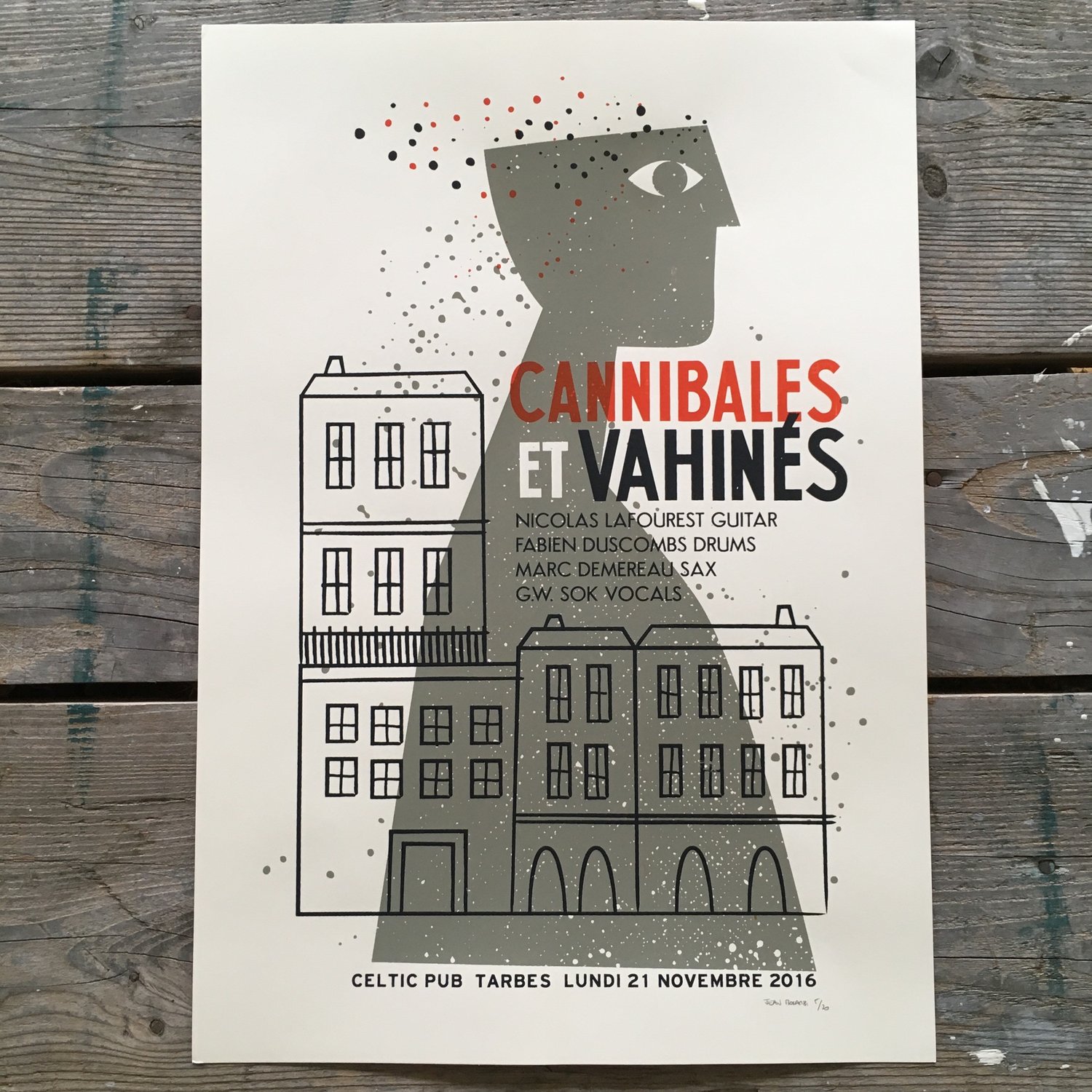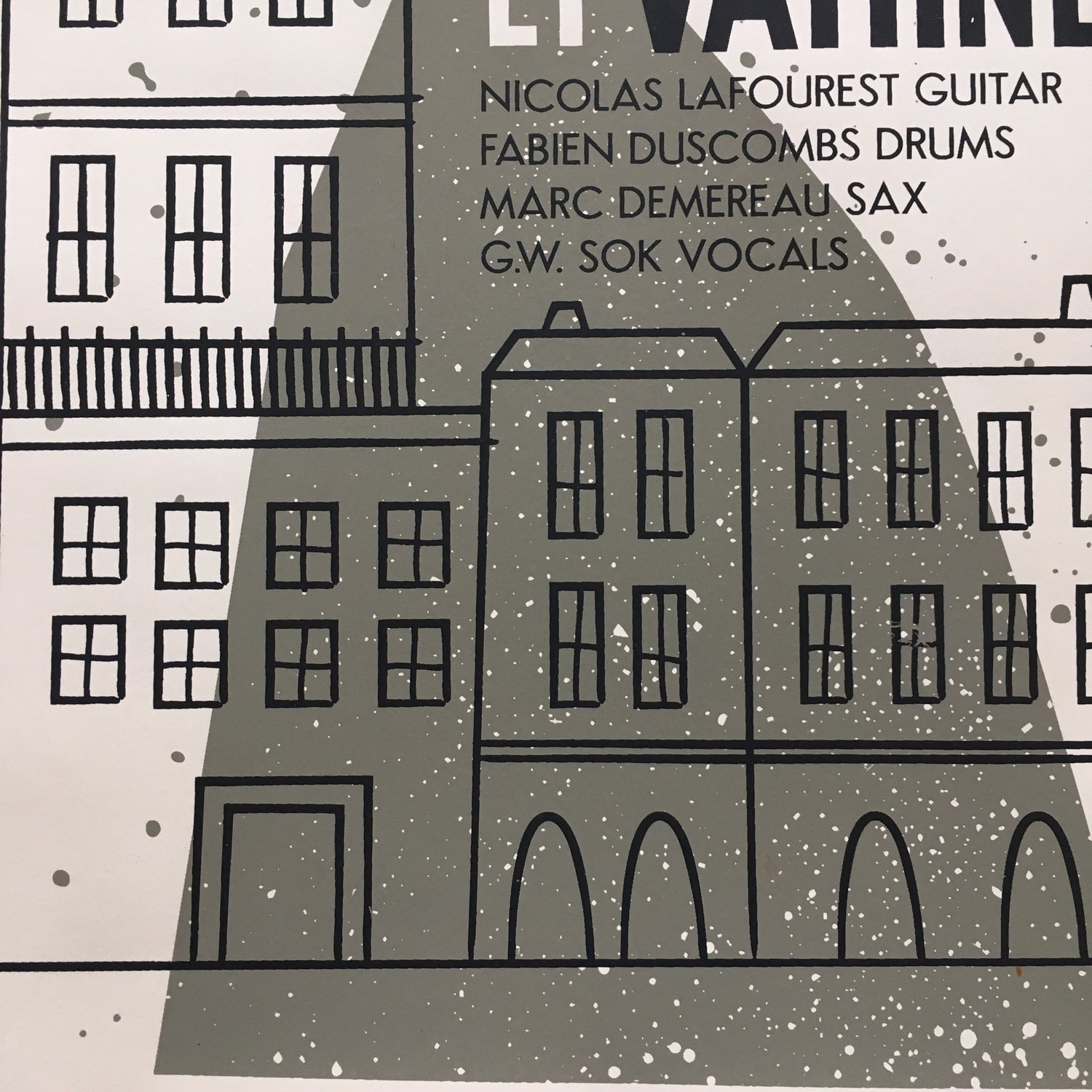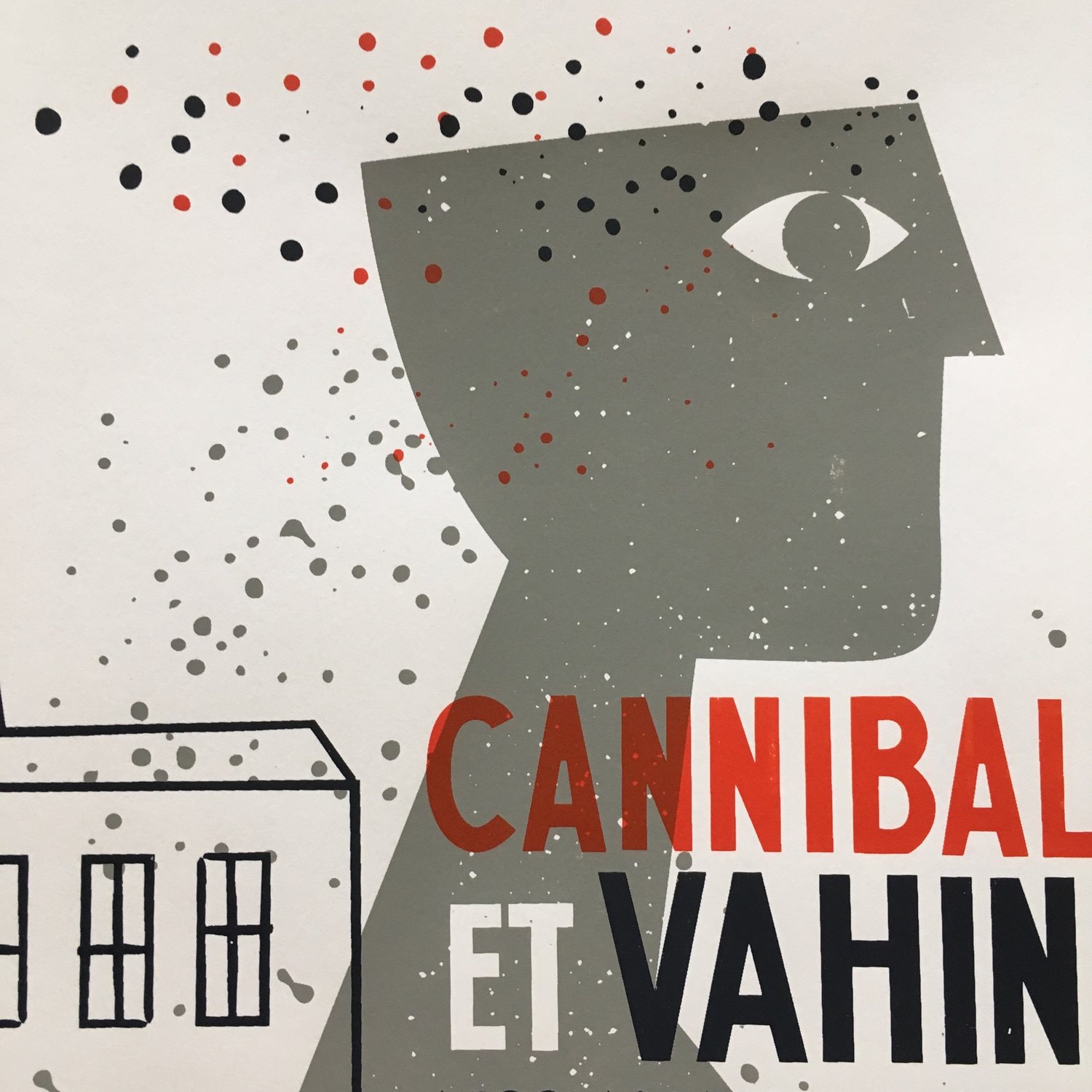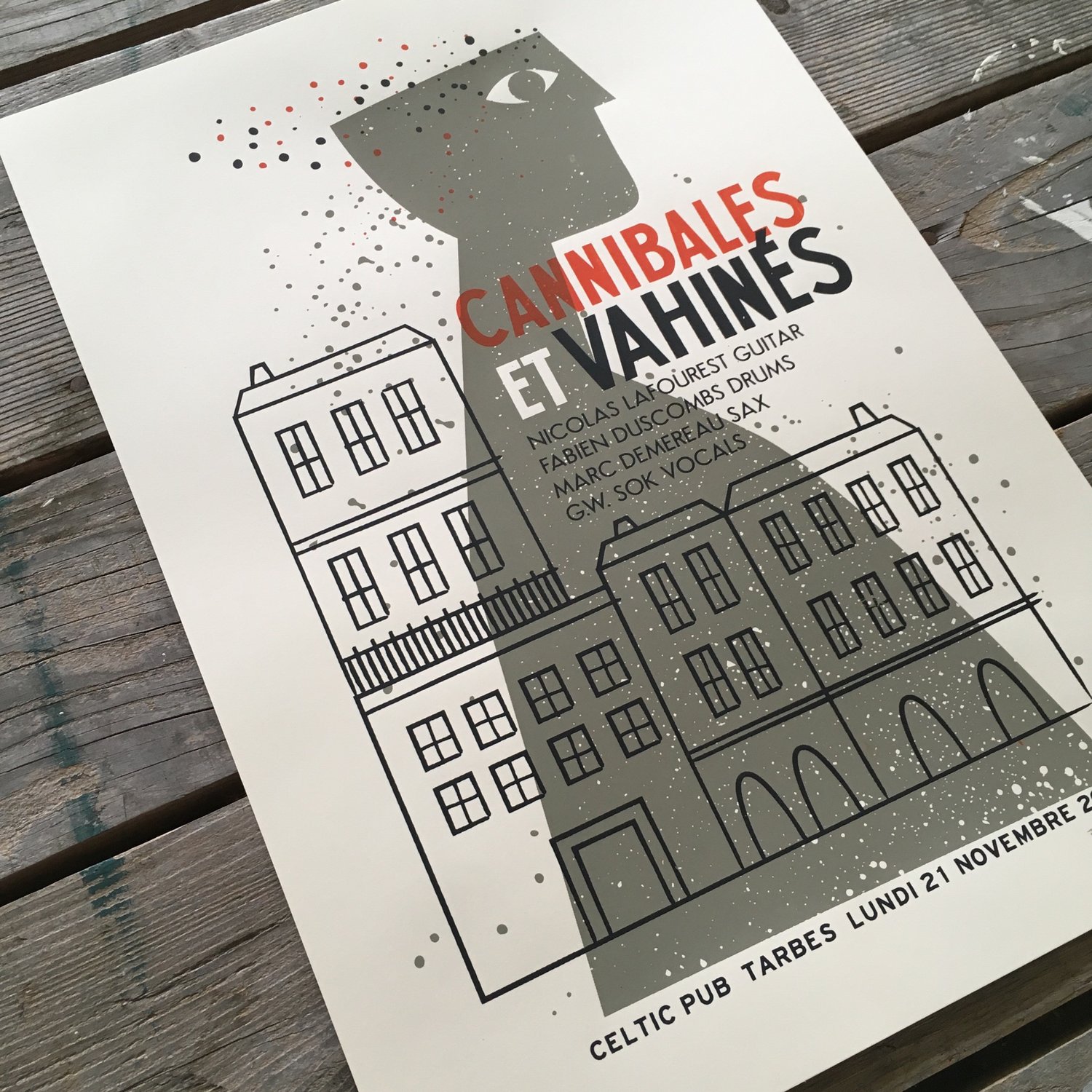 €

25.00
Silkscreen gigposter for "Cannibales et Vahinés".
Edition of 20 numbered & signed prints.
Hand screenprinted, each one is unique and varies slightly.
Printed with water-based inks.
description:
• paper: Popset paper, ivory, 240g
• size: 35 x 50 cm
• colors: 3
Affiche de concert sérigraphiée pour "Cannibales et Vahinés" au Celtic Pub à Tarbes.
Edition limitée à 20 exemplaires signés & numérotés.
Imprimée à la main avec des encres à eau.
description :
• papier : Popset, ivoire, 240gr
• taille : 35 x 50 cm
• couleur : 3